Philosophy & BioGeometry®
A message from James Garfield Thompson about Landscape Design and BioGeometry®
Our company was initiated in 1978 after I finished an Ornamental Horticultural and Landscape Design Degree from the University of Guelph. Having grown up on a farm, I had a love for the land and an interest in nature and design which prepared me for my profession as a Landscape Architect.
I have been asked to create landscape designs that remind clients of their favourite places in Italy, France, Georgian Bay, and the Orient, as well as gardens that include a 'Designers Vegetable Garden', Mosaic driveways, and unique water features. Most people just want to come home and forget about their work, step into their garden and shift into an experience that enhances their life.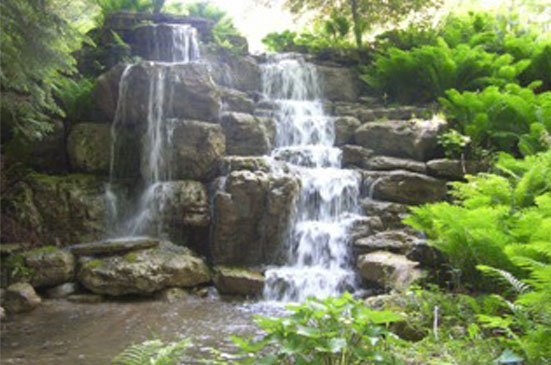 Philosophy
A garden can be many different things to many different people. To me a great garden design is realized when one enters into the garden space and experiences a sense of timelessness, and a feeling that the garden has always been there.
Once I was probing the ideas of what makes a garden 'a garden', and my mentor and friend, Kenneth Mills said: "What is a garden? A garden is a place set aside to bear witness of the Invisible made visible in expression". And he also said, "You are not just a landscaper, you are a mobilization of a Force of Beauty". This is the driving force behind the company.
Each one of our gardens bear the mark of quality, not only in the design and workmanship but also in the quality of energy and feeling that is created in the garden space. One of the ways this feeling is created is by utilizing the tools and techniques of Biogeometry.
BioGeometry®
BioGeometry® is a science that deals with the new physics of quality and involves the detection and transformation of earth energies. Biogeometry transmutes detrimental energies to beneficial and energizes by harmonizing and balancing the energy quality. With the use of BioGeometry® in our landscape designs, we can create results that achieve your aesthetic vision with various beneficial attributes such as a calming and balanced environment.
James Thompson